Emergency Medical Services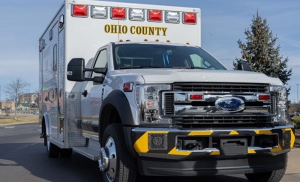 The Ohio County Emergency Medical Service is an Advanced Life Support Unit certified by the West Virginia Office of Emergency Services. The unit is staffed by two paramedics seven days a week from 6:00 am to 6:30 pm. The Ohio County EMS supports the county Volunteer Fire Departments in ensuring a Paramedic Unit is available to the citizens and visitors of Ohio County.

To provide emergency response, treatment, and transport to the nearest appropriate facility with potentially critical illness or injury regardless of the patient's age, sex, ethnicity, ability to pay.
---
EMS Contracted Services