Subscribe to Stay Informed
Back to Alerts
Flood Watch Issued into Monday Afternoon| Severe Thunderstorm Threat Continues for Monday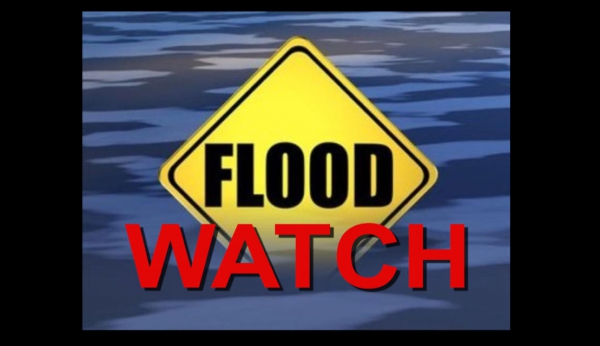 A flood watch has been issued for much of western WV, and portions of southeastern Ohio and northeastern Kentucky. Much of the region remains under a slight risk for excessive rainfall through tomorrow afternoon/evening, with severe thunderstorms also possible tomorrow.
Overview
What: Excessive rainfall may lead to water issues. Severe thunderstorms with damaging wind gusts possible.
When: Excessive Rainfall: Possible tonight through Monday evening. Severe Weather: Most likely Monday afternoon into the evening.
Where: Area-wide.
Summary
A line of showers will slowly move north tonight. Could have localized water issues, especially in areas that have already had some heavy rainfall.
An approaching cold front on Monday will result in the potential for severe thunderstorms across much of the region, with the main threat being damaging wind gusts.
In addition, water issues could also occur Monday in areas hit by heavy thunderstorms and/or repetitive rounds of rain, especially for the areas that have received heavy rain fall in today's first round.
Flood Watch into Monday Afternoon:

Severe Weather Outlook: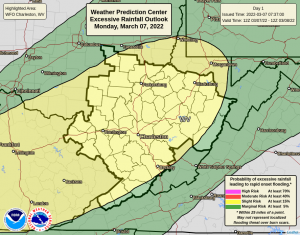 Today's Precipitation Forecast: